Alpaca Addict Pass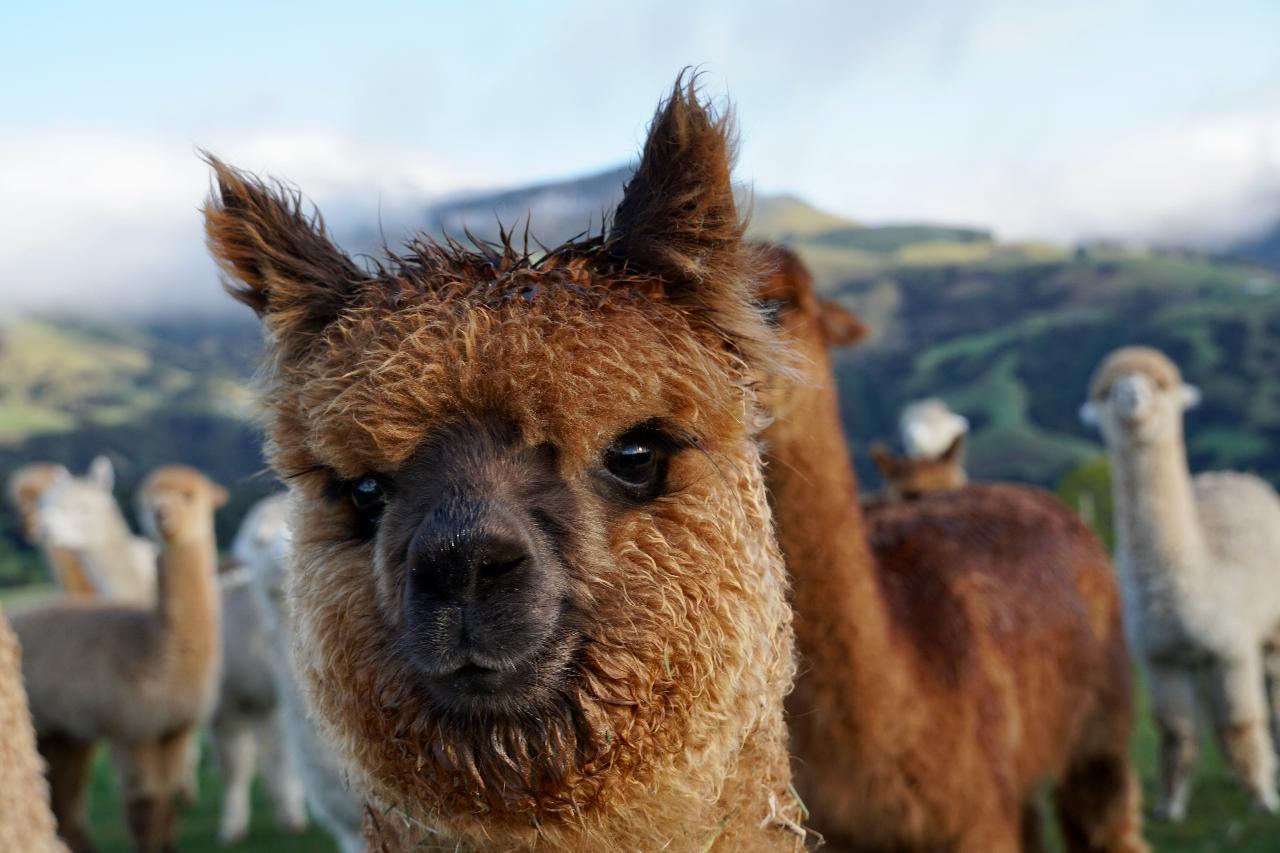 Lokasjon: Akaroa, Canterbury
Produktkode: AA
Get your alpaca fix with our Alpaca Addict Pass which entitles you to 3 farm tours in a year .
If you've ever dreamed of escaping to a place of warm hugs and postcard-perfect surroundings, welcome.
A Shamarra Alpacas Farm Tour is an unparalleled opportunity to get up close and personal with alpacas, learn about this loving animal, and create some memories with friends and family in a stunning location.

You'll find your new furry friends here in a beautiful harbour on the slopes of an extinct volcano and overlooked by craggy volcanic hills.
Shamarra Alpacas is just over an hour's drive (73km) from Christchurch Central, and only a 20 minute trip from the historic seaside village of Akaroa, which is worth visiting for its culture and architecture alone. Our panoramic views of Akaroa harbour and the rolling hills and peaks of the surrounding valleys are breath-taking, and will make every one of your selfies with an alpaca post-worthy.
We are open year round, with the scenery changing beautifully through each season and the alpacas staying cute throughout.
YOUR TOUR ITINERARY

Your tour starts with a brief introduction to alpacas and their unique and quirky habits. You will be coming into close contact with your new found friends so we will also give a quick safety briefing with an alpaca in the barn.
An award winning alpaca fleece is on display and you get to feel the incredible cashmere like softness of superfine alpaca whilst learning about their amazing qualities.
We will then walk you through our alpaca herd where you can enjoy interacting with these gentle animals while they graze contentedly in their natural habitat.
Feed the mothers with their their young by their side. This provides some amazing close up alpaca contact and great photos.
Take advantage of the views across Akaroa harbour which are absolutely phenomenal and provide endless photo opportunities for lasting memories of your visit to our farm.
Tour duration: 1 hour
Tour times: 11am, 1pm, 4pm

Conditions of Alpaca Addict Pass:
Alpaca Addict Pass – only available for adults

Alpaca Addict Pass - per person
Alpaca Addict Pass is NOT transferrable
Valid for 3 visits at tour times and dates of your choice (subject to availability)
Valid for 12 months from date of purchase